The people behind Lather and Smudge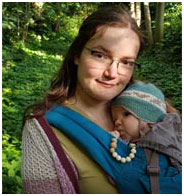 Julie: Lather & Smudge started out a hobby. I was finishing my PhD in philosophy and was looking for a creative outlet. I wanted to make eco-friendly (and delightful!) presents for my friends and family. It struck me how much plastic gets passed around at this time of year, and I wanted to buck the trend. Soapmaking quickly became a passion of mine.
I became slightly obsessed with soapmaking. I spent months and months tweaking my recipes and trying to come up with the perfect balance of ingredients. I challenged myself to come up with designs using only natural colourings and scents. My products are still coloured using natural clays, activated charcoals and various seed and root infusions. I tinkered until I had perfected my core soap collection and here we are! I am a product development addict, and have big plans for Lather & Smudge.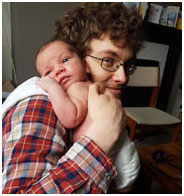 Rob: My husband Rob, is worth an honourable mention. He is a man of many talents. Apart from being a wonderful support, and a master of boardgames, he is also finishing his PhD in organic chemistry. He has a great eye for detail, sees my vision, and has been a great sounding board for my ideas.