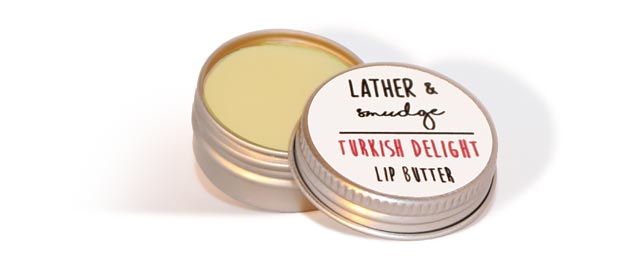 Turkish Delight Lip Butter
£4
I don't leave the house without my Turkish delight lip butter. The combination of organic vanilla extract and a touch of rose geranium perfectly captures the joy of the delicious middle eastern sweet. Filled with naturally nourishing oils and waxes, it sooths and hydrates chapped lips - perfect for a cold winter morning.
Please keep our lip butters dry. Our lip butters are entirely natural and preservative free so keeping them dry keeps them fresh!
Standard delivery £2.95
Free UK delivery on orders over £20
Lather and Smudge, only the best for your skin.